Faith & Culture Introduces Drew Brees
Have you listened to our latest podcast? In the first season of
Faith & Culture,
Skyline Church
hosted
NFL Champion, Drew Brees
to share his life experiences with our church family and community. Skyline Church is laser focused on our vision
to produce champions for Christ!
In the process, we've met SO MANY individuals who are also on mission to impact their neighborhood by bringing faith into whatever they do. When we talk about
Model Faith
as I mentioned in an earlier blog, Drew Brees is the type of person that comes to mind.
Most people know Drew as the NFL record holder for …
Most passing touchdowns in a game
Most career passing yards
Most career completions
Most completions in a season
Best completion percentage in a season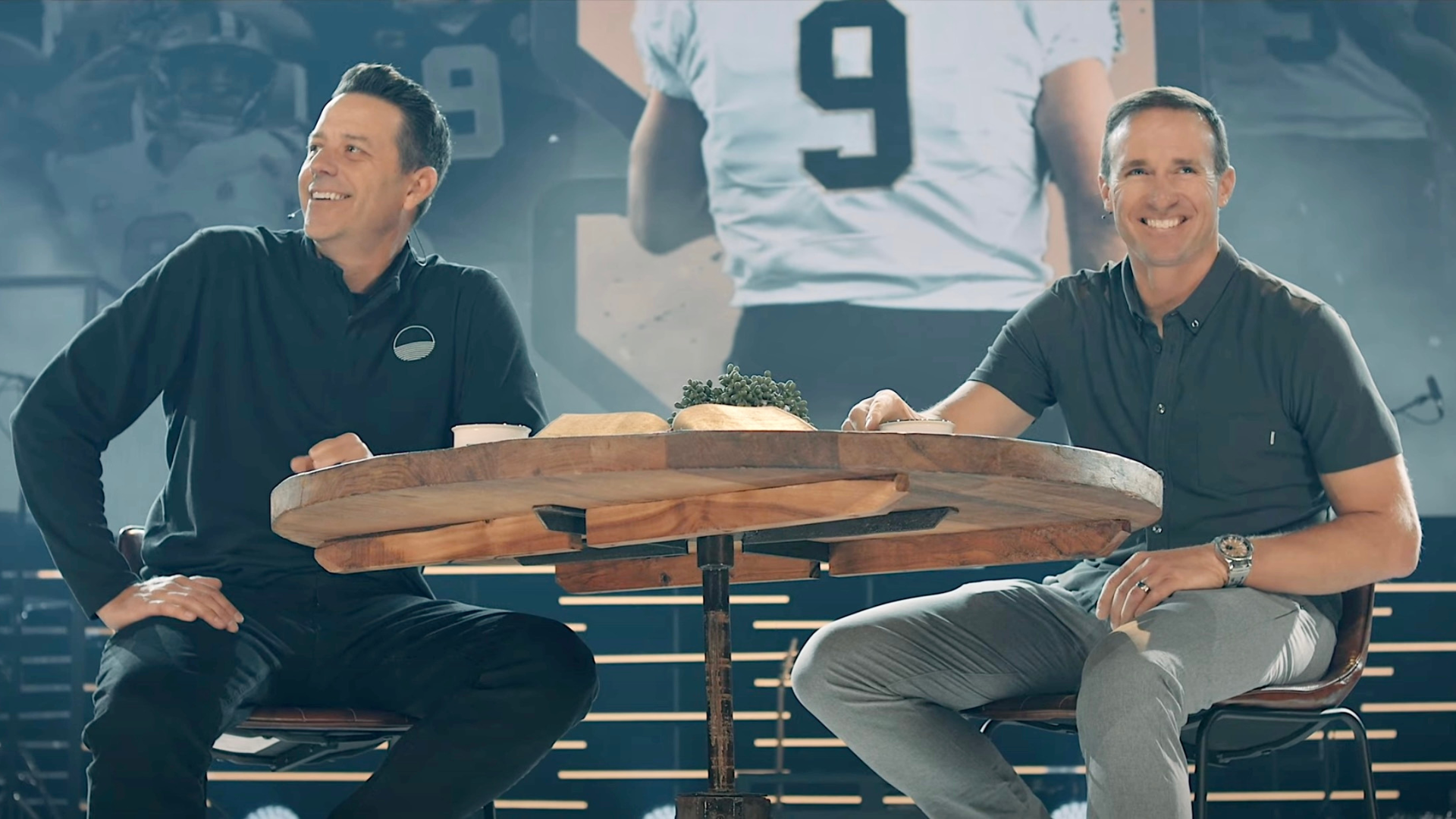 But there's so much more to the Drew Brees story! You're going to want to tune in to this conversation to hear about Drew's upbringing. He shares his dreams from childhood and how God consistently redirected his life throughout high school, college, injuries, and his professional career. Every one of our podcasts has been jam packed with exemplary testimonies that will recharge your passion for being a culture setter instead of a culture follower. Brees shared the underlying mentality that made him the champion for Christ he is today. Without the detours God provided, Brees wouldn't have been able to say,
"… football was a mechanism to inspire, to instill hope in a city, in a community, to come back stronger than ever. That's what it was all about. We were merely stewards of God's blessings to be able to do that. Football was just the platform to accomplish it."
Stay tuned until the end of the podcast
to hear what kept Drew grounded in faith while experiencing fame and notoriety. You'll also hear his thoughts on his favorite chapter in the Bible, and what his next chapter in life looks like!
Make sure you subscribe to
JeremyMcGarity.com
to get updates on upcoming releases!
Listen to the podcast here.