Faith & Culture Introduces Rodney Scott
Are you subscribed to the
Faith and Culture Podcast
? Get FC wherever you get your podcasts. It's available on all the channels. Go to
JeremyMcGarity.com
to get it there.
It was an honor to interview
Skyline Church
member and former
Chief of the United States Border Patrol,
Rodney Scott,
on our most recent broadcast! Skyline Church is always on the lookout for individuals who are impacting our culture and how they integrate their faith in what they do. We talk about our Core Values a lot here at Skyline Church, and it was refreshing to hear from someone sticking to their core values at the national level. We talked about
Model Faith
in an earlier blog, and Rodney Scott is a prime example of a believer modeling what it looks like to walk faithfully.
Most people in San Diego associate Border Patrol with …
The phrase, illegal aliens or immigration
Smuggling
The Social Justice Movement
But I love how Rodney points out that man didn't create the idea of border patrol. He explains how the very first "deportation" was recorded in Genesis in the Garden of Eden. And he elaborates on why the Border Patrol exists. His reasons far exceed the above listed.
When he first started his career, it was just a job. He didn't see how his faith and career would one day collide.
The pivotal event of 9/11 shifted his calling to anti-terrorism. Rodney brought a wealth of information to our podcast and shared how his experience started, AND what pushed him out of office.
While this may be a difficult conversation for some who have a heart for those in need, Rodney was very empathetic and understanding, wanting
every story
to be given a chance to be told.
"I've met several people, and had great conversations with them, that really truly down to the marrow of their bones believe that you should not tell anyone they can't come into the country, that it's a sin, that it's wrong. And that is their legit no conspiracy moral feelings or obligations that they put on themselves."
But he also shares that in his experience this perspective proves to be naive. Even those with this mindset lock their doors and windows, and control who comes into their home. Rodney sheds light on controversies surrounding asylum seekers, cartel strategy, how California acquires congregational seats, where to access data, the politicizing of law enforcement, COVID, and so much more. You're going to want to check out this episode again and again. It's so jam-packed with information that you'll hear something new every time!
Aside from his unique insight on the need to protect our borders from threats on our freedoms, he also shared his personal testimony of what it's like to cling to your faith when things get political. He believes Washington DC is facing a
spiritual battle
more than anything else. The best way to destroy Christianity is to go after freedom of religion–the hub of this freedom is our home, the United States.
Stay tuned until the end of this interview to hear
Rodney's National News Story: The Three R's
(Relocate, Resign, Retire)! He also shares what it's going to take for a mindset change in Washington DC. Rodney isn't done fighting for our country and we shouldn't be either! Make sure you subscribe to
JeremyMcGarity.com
to get updates on upcoming releases and
listen to the podcast here.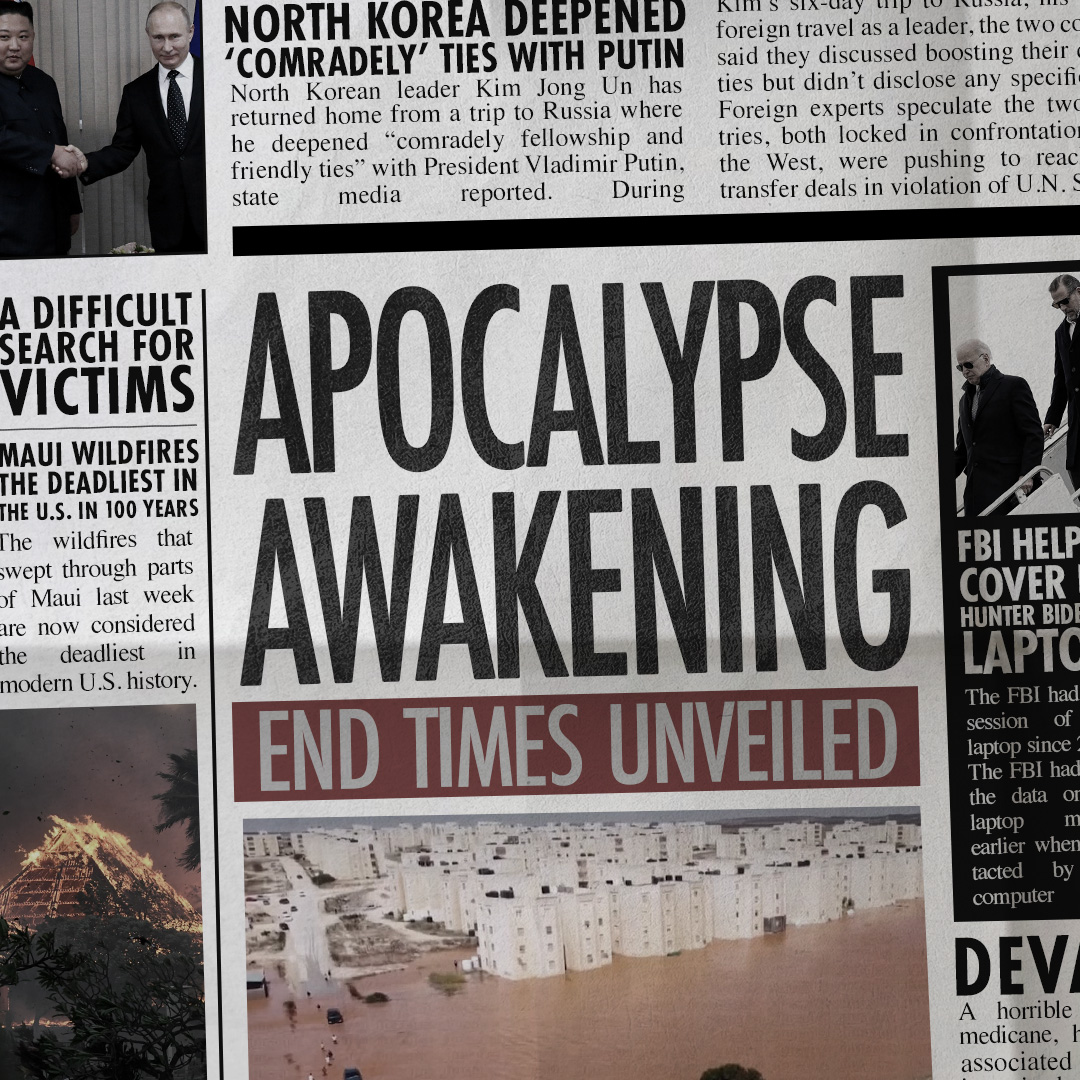 Join us beginning
October 1
at all Skyline Churches as we begin our teaching series called
Apocalyptic Awakening, the End Times Unveiled.
Border security is just the tip of iceberg.